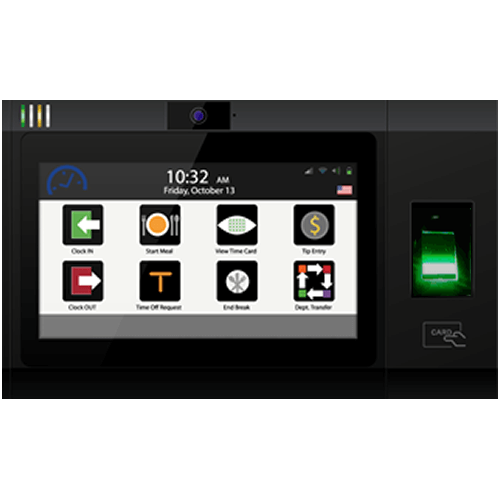 Biometric Fingerprint Time Clock Readers
TimeTrak's Biometric Fingerprint time clocks utilize the latest recognition technology available. These newer time clocks are highly accurate and are immune to many of the errors that occur with older fingerprint time clock systems.
Our latest model the essInfoTouch includes a touch-screen display and integrated camera for added security.
Convenient Deployment Options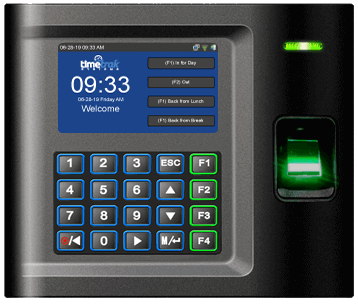 Fingerprint Time Clock Readers
Biometric Fingerprint readers are quickly becoming the preferred method for capturing employee time and attendance. These biometric time clocks offer security against time theft or buddy punching and eliminate lost or worn-out employee time cards.
Our latest model 915 (pictured) includes built-in wifi for fast and easy installation.
Time and Attendance with Biometrics
With the Biometric HandPunch time clock, there are no cards to create, administer, carry – or lose. The HandPunch verifies employees' identities in less than one second, based on the unique size and shape of their hands. This rugged design and its ability to read dirty or dry\cracked hands make it the perfect option for manufacturing environments.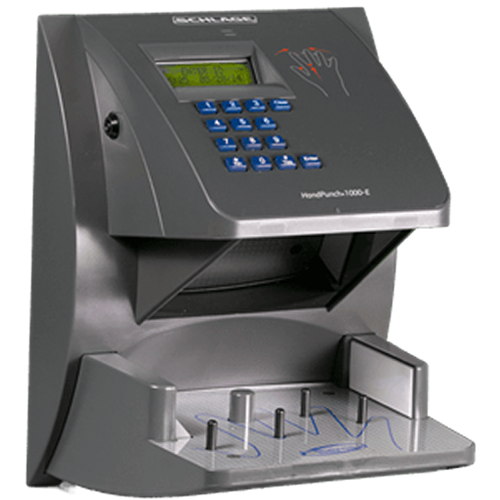 Flexibility Beyond Compare
TimeTrak allows you to adapt the system to your environment, your terminology, and your editing, review, and reporting processes. TimeTrak permits you to name your fields and uses those naming conventions throughout the system, on screens, and in reports.
Still not sure which option is best for your company?
Try our helpful side-by-side feature comparison.