Employee Time Tracking That Will Save You Time and Money Each Period
Stop wasting time and money on costly mistakes with our graphical employee timecard system. Unlike other employee time clocks that require you to sift through rows of data to find errors, our graphical timecards enable you to quickly identify absences and missing punches, reducing your editing time in half. Stay on top of your workforce and ensure accurate payroll with our user-friendly timecard solution.

Multiple clocking options for your ENTIRE workforce
Time Clock Options
Whether your employees are in an office, warehouse, shop, or working remotely TimeTrak has a time clock option to fit their needs.
SEE the Difference with TimeTrak
With a focus on simplicity, accuracy, and efficiency, our solutions help organizations manage their workforce and save time and money. Trust TimeTrak to help you optimize your time and labor management processes for increased productivity and profitability.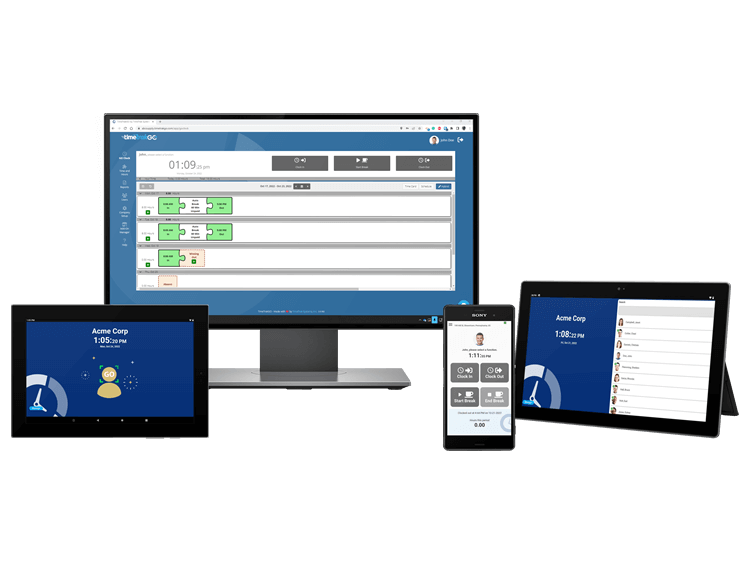 THE BLOG
Our Recent News
Tips and Strategies for Streamlining Your Workforce Management