Employee Time Tracking Software
Save time and money with our graphical employee timecard system.
Unlike other employee time tracking software, ours uses a graphical interface that makes it easy to identify absences and missing punches.
Our user-friendly timecard solution is the perfect way to improve your efficiency and accuracy.
Multiple Time Clock Options
Say goodbye to messy timesheets, complicated time card systems, and clunky mechanical time clocks.
Our simple and easy-to-use employee time clock options make it effortless for your employees to clock in and out with just a few clicks. Clock options include our Mobile App, PIN Entry Kiosk, and Facial Recognition.
Time Tracking Dashboard
Introducing our employee time clock software dashboard, a game-changer that streamlines your time-tracking processes and reduces costly mistakes.
This real-time dashboard provides insights into key time tracking metrics, including total hours, errors, time off requests, in/out status, recent punches, and user location.
Simple PTO Management
Eliminate spreadsheets, sticky notes, and paper calendars. Approving time off requests is now easy and hassle-free, with our efficient PTO management system that saves you time and effort.
Once approved, hours are directly applied to your employees' time cards, so you can focus on what's important.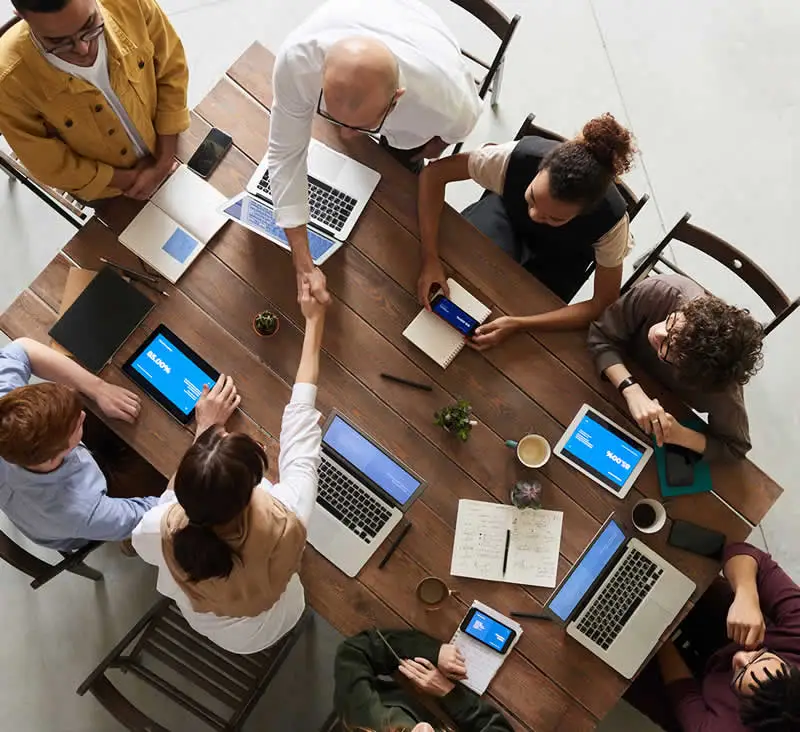 Time Clock Integrations
Send accurate employee hours to leading payroll services including ADP, Paychex, QuickBooks, Sage 50, Gusto, Paylocity, Heartland, and many others!
Free Setup Assistance
Our goal is to provide a hassle-free experience for our clients when it comes to integrating with various payroll solution providers.
Get In Touch
Schedule a Discovery Call and See How Simple We Made Employee Timekeeping.
During the discovery call, you'll have the opportunity to speak with an expert who can answer your questions and provide advice on the best solution for your business.