Using a Tablet as a Time Clock
As technology continues to advance, businesses are looking for more efficient and cost-effective ways to manage their employee timekeeping process. One solution that has gained popularity in recent years is the use of tablets as employee time clocks.
Using a tablet as an employee time clock can provide numerous benefits for businesses. It eliminates the need for expensive traditional time clock hardware. Tablets can be purchased at a fraction of the cost and offer the same functionality as traditional time clocks.
But how exactly does a tablet time clock work? It's simple. Employees can use the tablet's touch screen interface to clock in and out by entering their unique login credentials or using biometric authentication such as facial recognition.
Another advantage of using a tablet as a time clock is the ability to integrate it with existing payroll software. This means that employee time data can be easily collected and analyzed, allowing for more accurate and efficient payroll processing.
Basic Time Clock Functions including: In, Out, Lunches\Breaks
Quick-Start Wizard
Ideal For a Small Office \ or Basic Needs
Facial Recognition Time Clock App
Using a tablet as an employee time clock offers numerous benefits for businesses, including cost savings, flexibility, and integration with existing software. If you're interested in implementing a tablet time clock system for your business, TimeTrak offers a user-friendly solution that can have you up and GOing in just minutes.
Simple Intuitive Interface
Save Money – No hardware to purchase
Faster Start-up – Start using TimeTrakGO Today!
Start Saving Time and Money Today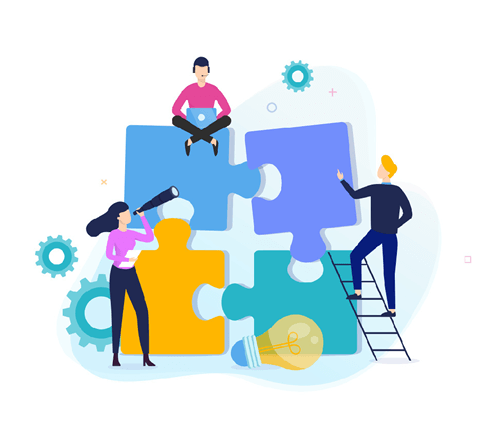 Step 1
Start your 14-day Free Trial
Creating a new account with TimeTrakGO is quick and easy. In just a few minutes, you can have your system up and running. After logging in, simply answer a few timekeeping questions and you're ready to go. Plus, our expert support team is always here to help, with free setup assistance included.
Don't worry, we have a "Bulk Add" feature to help you save even more time getting the system up and going. Employees can be invited to TimeTrakGO automatically by email or if you prefer to use the time clock kiosk, they can create their own PIN number later.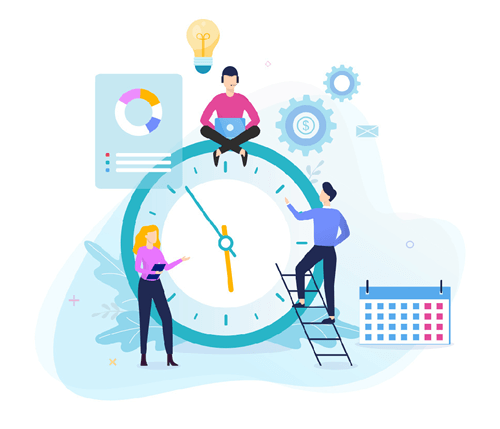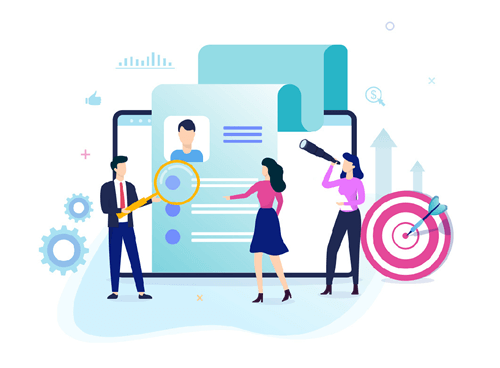 Say goodbye to messy hand-written timesheets or complicated time cards. This innovative approach to employee time tracking helps you visualize the work-week like no other timekeeping system can.