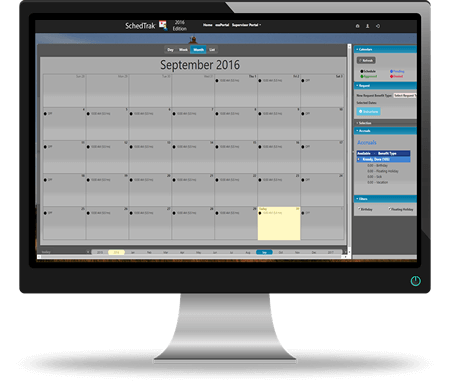 Employee Vacation Scheduling Software
Our Vacation scheduling software simplifies the process of requesting and approving time off, whether it's for vacation or paid time off (PTO). With features that evaluate requests based on seniority and availability, it ensures critical staffing levels are maintained while reducing the need for paperwork. Say goodbye to the hassle of manual vacation management and upgrade to TimeTrak's Vacation Request software today.
Mobile, Web, Kiosk and On-Device Access
Employees can request time off from our iPhone or Android mobile apps, the web-portal kiosk, and our Microsoft Windows client applications. PTO Requests can also be made on some of our employee time clocks.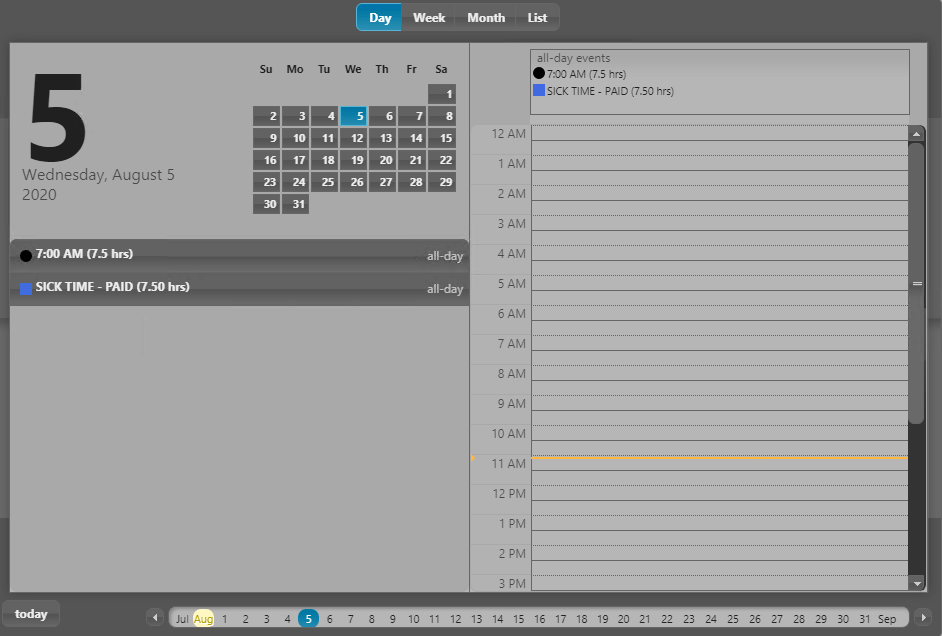 Empower Employees with Vacation Scheduling
Employees have access to on-screen graphical scheduling at dedicated employee kiosks or any workstation with access to the server on which TimeTrak resides. Employees may make requests to take benefit time such as vacation and comp time, review the status of requests pending, view current available hours and uncommitted hours, and leave denied requests on hold pending a change in another employee's schedule
Schedule and De-schedule PTO 
View Available Balances
View Approved and Denied Requests
Flexibility Beyond Compare
TimeTrak allows you to adapt the system to your environment, your terminology, and your editing, review, and reporting processes. TimeTrak permits you to name your fields and uses those naming conventions throughout the system, on screens, and in reports.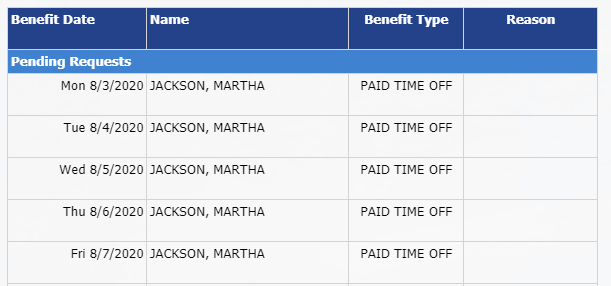 Fair, Consistent, and Timely
Vacation scheduling software system eliminates paper requests and circulation of PTO calendars, frees supervisors to do more important work, and provides an unbiased application of corporate policies. Time off Reports can be generated in minutes for review. Supervisors with granted rights can quickly override system settings and approve requests.
When new time-off requests are made, supervisors will be emailed informing them of the pending request. Once approved or denied, the employee can also receive an email in return.