ADP Compatible Time Clock
TimeTrak offers several ADP compatible time clock options including Badge, Fingerprint, Mobile, and Web. TimeTrak is compatible with multiple ADP versions that allow batch importing.
The TimeTrak solution can be set up to allow employees the option of selecting an ADP Payroll Department or ADP Job Cost number. This information can then be automatically transferred to the ADP Payroll Batch.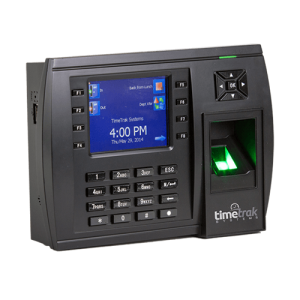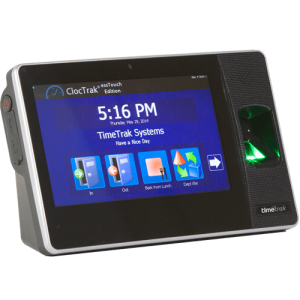 ---
The Web Time Clock software turns any computer with access to the TimeTrak server into a sophisticated data collection system.
The DOL changes raised the FLSA threshold for exempt status from $23,660 per year ($455 per week) to $47,476 per year ($913 per week) for the executive, administrative, and professional (white collar) exemptions.
The Web Time Clock functionality allows you to better track these once-salaried employees as hourly.
Browser-based Web Time Clock enables your staff to access the same user-configurable time clock functions you've come to expect from TimeTrak. Standard timekeeping functions such as IN, OUT and LUNCH are supported, along with a variety of labor transfer options.
Each function can have up to 9 levels of input, allowing for custom function in which employees specify the number of hours or date of the transaction.
For over thirty-five years TimeTrak Systems has been developing, installing & supporting labor management solutions for businesses of all sizes and industries. TimeTrak provides integrated hardware and software solutions for time & attendance, labor distribution, employee scheduling & human resources.