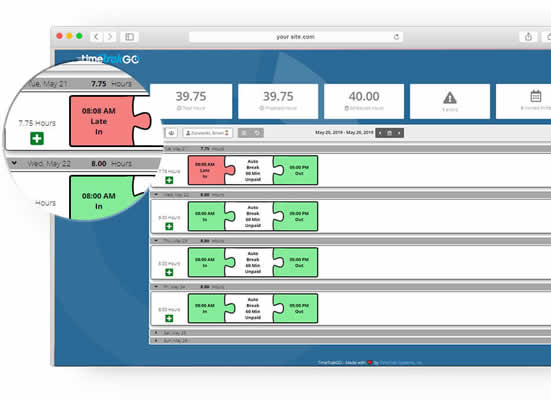 Online Employee Time Tracking Software
At TimeTrak, we made online employee time tracking simple. This 100% web-based design includes a 14-day FREE trial and an automated signup process that will have your team up and GOing in just minutes.
Basic Time Clock Functions including: In, Out, Lunches\Breaks
Quick-Start Wizard
Ideal For a Small Office \ or Basic Needs
Web-Based Time Tracking Made Simple
Our unique graphical employee time cards and make it easy to identity missing punches or exceptions such as absent or tardy. Reduce the burden on your supervisors with an online time tracking solution for remote workers that is simple and easy to use.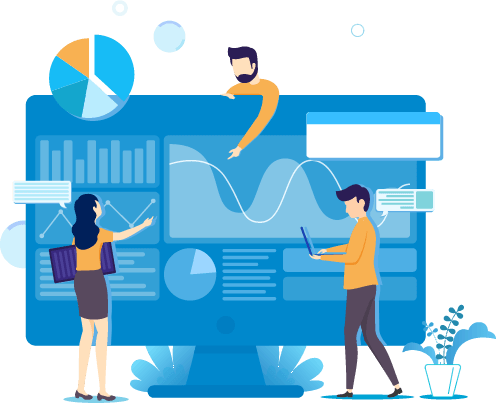 Monitor Overtime with Projected Hours
This money-saving feature will help you and your team monitor and control overtime by predicting their future hours. This feature will look at total hours worked plus future scheduled days to project overtime before it ever happens. Once identified, you can adjust the employee schedule to offset those costly overtime hours.
Online Employee Time Tracking
Basic Scheduling 
Projected Hours (Helps with monitoring overtime)

What Is Employee Time Tracking Software?
Employee time tracking software is business software that allows managers and employees to record their time while working to ensure timely and accurate employee paychecks. Employees can choose to Clock In, Clock Out or start and stop meal breaks from any web-browser or from the convenience of their mobile devices. Employee Time Tracking also helps monitor and control costly overtime. Additional benefits of Time Tracking software include:
Aids in Accurate Time Reporting
Increases Productivity
Boosts Morale
Saves Money and Time