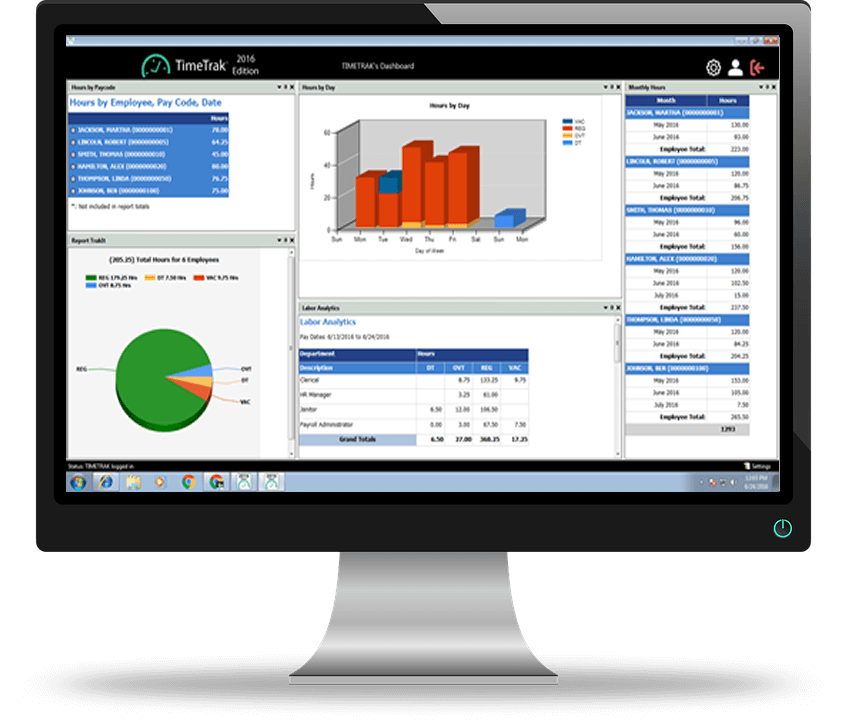 Time and Labor Management Software
With our time and labor management software, it is easy to handle even the most complex rules for shift differential, weekend premiums, holiday pay, and much more. Our Time and Attendance Software provides hundreds of ways to analyze your business.  The reporting features help solve critical workforce management issues by providing real-time labor insights.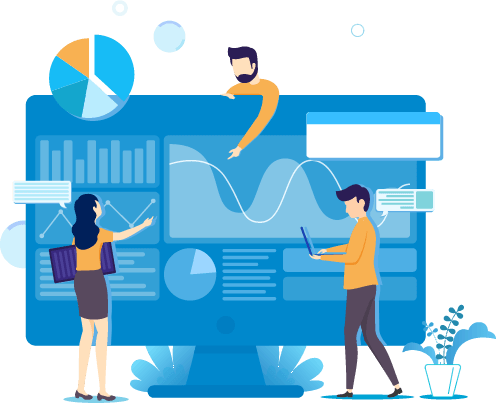 Anytime you have a question about your business our labor management solution is there to answer it. No waiting for delayed monthly reports from Payroll services or systems, eliminate that expense and get the information you need before it is too late to act. Use the immense capabilities to review and fine-tune your business whenever you choose, without additional charges from your Payroll provider.
Monitor and Control Costly Overtime 
Absence and Tardy Trends
Schedule vs. Actual Comparison
Time and Labor Hours Analysis Report
The Time and Labor Hours Analysis Report provides detailed and real-time analysis of hours worked by Paycode, Department, Job, Cost Center, or Task. In addition, select the "Total Hours" sort sequence and reports can be generated by ranking employees, cost centers, departments, job classes, etc. by total hours in ascending or descending order.
Up-to-the-Minute Labor Reporting
Filter by Department, Job, Task, etc. 
Unparalleled Power and Flexibility


Attendance and Absence Reporting
With Labor Analytics Workmen's Compensation Reports and Unemployment Reports can be completed in minutes instead of days. In addition, absence hours due to Disability and FMLA can easily be tracked, maintained, and reported on. TimeTrak can even be structured to automatically accrue Overtime as Comp Time, and then automatically deduct it as an employee uses it.
Tardy and Exception Reporting
Obtain summaries or voluminous employee exception detail, from any date to any date. Compare employees, departments, job classes, or shifts against one another. Within this report, you may also include custom Attendance Codes such as "Car Trouble", "Child Sick", "Weather", etc.
Configurable Date Ranges
Choose from over 40 built-in exceptions
Create Custom Attendance Codes for reporting