Enterprise Time and Attendance Software
TimeTrak provides comprehensive enterprise time and attendance software with a range of employee time clock options, including touchless facial recognition, RFID badge, fingerprint, mobile, and web-based options. Our software integrates seamlessly with hundreds of payroll services, such as ADP, Paychex, Ceridian, and QuickBooks, and we also offer custom payroll exports through our Data Integration Manager.
With TimeTrak, you can easily manage complex pay rules for shift differentials, weekend premiums, and holiday pay, and automate your company's attendance policy with our advanced attendance tracking module.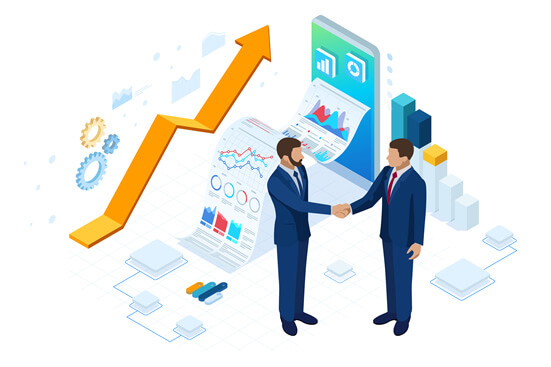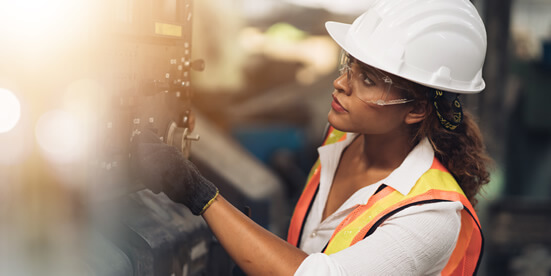 Enterprise Workforce Management Software
Efficiently manage your workforce with TimeTrak's suite of integrated enterprise time management software. Our solution is designed to cater to a diverse range of employees, including hourly, exempt, non-exempt, subcontracted, and temporary workers, helping you streamline your operations and maximize productivity.
Employee Time Cards, Hours, Schedules
40 built-in Exceptions such as Absent and Tardy 
Paid Time Off Request and Approval
Point System Automation
Enterprise Time Tracking Software
TimeTrak's enterprise time and attendance software includes touchless facial recognition time clocks for secure and easy clocking in/out. The software suite also includes Labor Distribution, Employee Scheduling, and Point System Automation.
With easy integration to multiple data formats and interfaces to hundreds of Payroll, HR, Scheduling, and ERP systems, TimeTrak's enterprise solutions simplify workforce management. Custom interfaces are always done in-house, avoiding the complications of third-party software development.
See what TimeTrak Enterprise can do for you!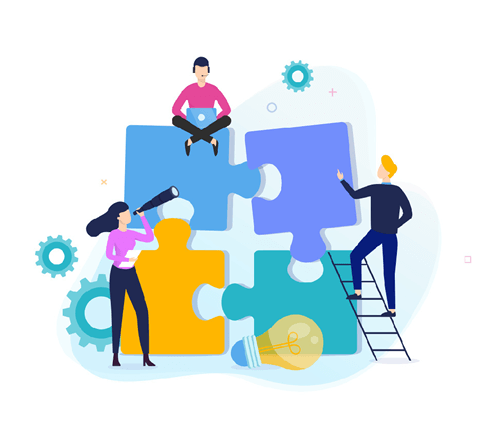 Step 1
Explore all the TimeTrak has to offer
From a stand-alone time clock system to an Enterprise Time and Attendance solution, our suite of fully integrated products will help streamline your payroll process.
Step 2
Call or email to schedule your FREE consultation
For over forty years, TimeTrak Systems has been a trusted provider of labor management solutions for businesses of all sizes and industries, from manufacturing to healthcare.
Our enterprise software can handle even the most complex rules for overtime, shift differential, holiday premiums, and more. Contact us today for a free consultation or speak with one of our account managers to schedule a demo and see how our solutions can benefit your organization.
Call 888-484-6387, email sales@timetrak.com, or click the button below.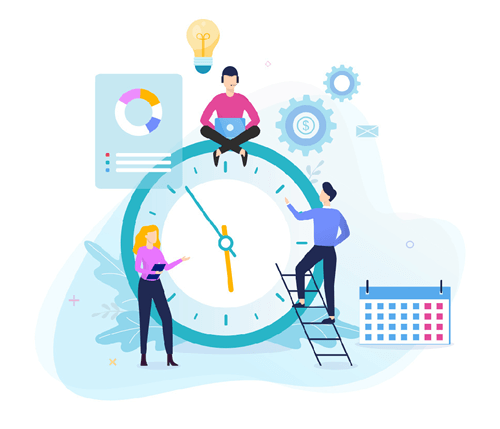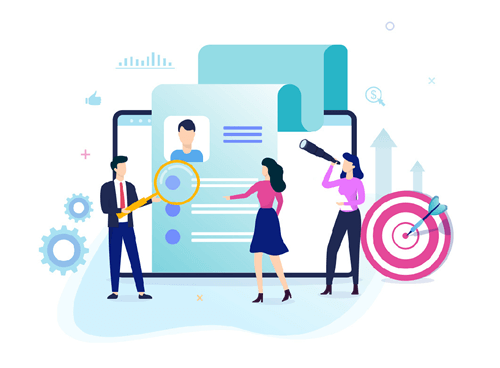 Every system comes with professional implementation services to ensure a smooth transition to TimeTrak. Our implementation specialists will work with you and your team to get your system up and going quickly.