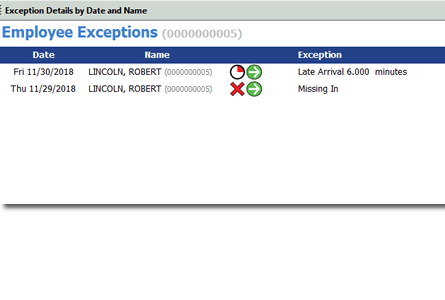 Employee Attendance Tracking Software
Revamp your workplace productivity with our Employee Attendance Tracking software and integrated Point System automation feature. It functions like a vigilant supervisor, monitoring your employees' time cards round-the-clock, 7 days a week.
With its automated notifications, you'll be notified only of the situations that matter, precisely when you want to be informed. Experience seamless attendance tracking and streamline your work processes with our top-notch software.
Attendance Tracking System Point Policy
Exclusive and patented technology that revolutionizes your company's monitoring, reporting, and management of crucial events. From employee attendance and absentee policies to budget overages, excessive tardiness, and departments with excessive overtime, our automated system streamlines the process and takes appropriate actions as needed.
Say goodbye to the hassle of manual monitoring and management, and experience a more efficient and effective workplace with our state-of-the-art technology.
Track Tardy, Absences, Unexcused Time, Long Lunches, etc.
Configurable Evaluation Periods (Monthly, Yearly, Rolling Year, etc.)
Automatic Alerts on Excessive Occurrences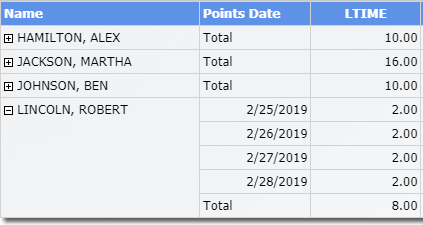 Imagine a software system that automatically watches for alcohol, drug, or other individual issue-related absenteeism and tardy attendance patterns — fairly, accurately, and objectively identifying employees and predicting who may need attention before their potential problem has a detrimental effect on the company.
Watch for Drug and Alcohol-Related Absences
Day-of-Week Counters of Occurrences

I

dentify Staffing Patterns and/or Problems
Employee Attendance Tracker
The Attendance Tracking software feature provides a level of management information and automated action never before obtainable cost-effectively. Without, potentially dozens of clerks would be needed to identify the conditions and dozens of supervisors to administer the actions the Attendance Tracking module will identify and carry out automatically.
Automate and Streamline Complicated Attendance Policies
Reward Employee Perfect Attendance
Fair, Consistent & Timely Notifications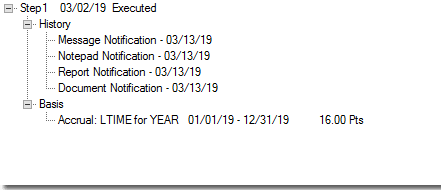 Employee Perfect Attendance Tracking
You can now fully automate your employee perfect attendance\merit system. Or, initiate a perfect attendance system that awards extra time off, dollar bonuses, or simply a Certificate of Accomplishment.
Reward Your Most Valuable Employees
Decrease Costly Absenteeism
Increase Productivity