Tsheets Alternatives
At TimeTrak, we understand that every business has unique needs when it comes to time tracking. That's why we offer two affordable alternatives to TSheets that cater to a range of requirements.
Our first solution is TimeTrak Enterprise software, which is a comprehensive employee time and attendance solution. With robust features such as scheduling, time off management, and reporting, this software is designed to meet the needs of larger businesses with more complex time tracking requirements.
For smaller businesses or those with simpler time tracking needs, we offer TimeTrakGO – a user-friendly web-based employee time tracking system. TimeTrakGO is an ideal solution for businesses looking for a basic and cost-effective time tracking solution without compromising on features.
At TimeTrak, we've got you covered whether you require a simple employee timesheet or a more advanced enterprise time and attendance solution. With our versatile range of time tracking alternatives, you can choose the solution that best fits your business needs and budget.

Full-Featuted Time & Attendance
Advanced Rounding and Configurations
PTO Accrual Earnings and Reporting

Basic Time & Attendance
Quick-Start Wizard
14-Day FREE Trial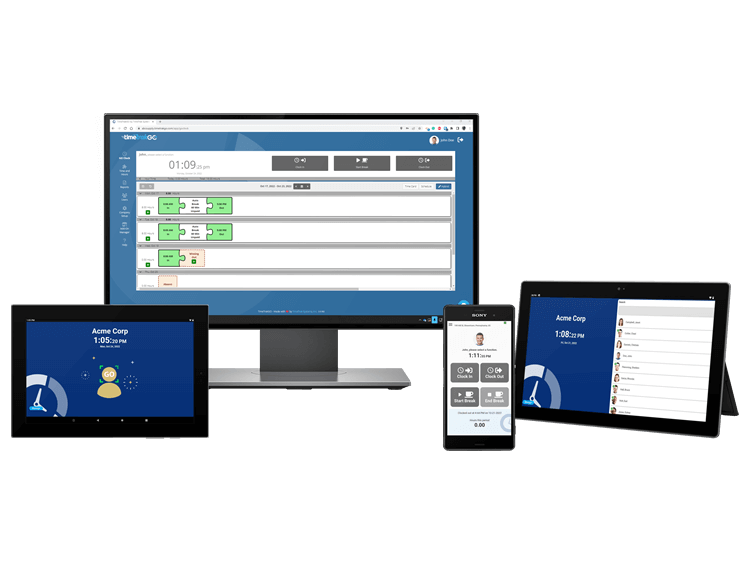 Still not sure which option is best for your company?
Try our helpful side-by-side feature comparison.
Lower Cost tsheets Alternative
Not Convinced? TimeTrakGO is how timekeeping should be. Gone are the days of complicated software or manual paper time cards. We reinvented timekeeping with a unique graphical time card that is simple and easy to use.
Online Employee Time Tracking
Basic Scheduling 
Projected Hours (Helps with monitoring overtime)
GPS Location with Geofence Security