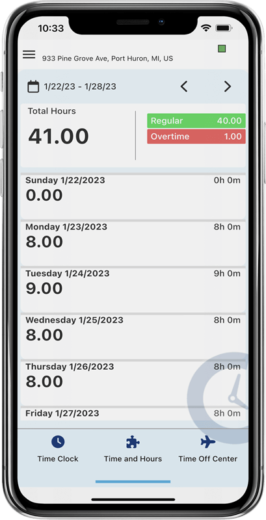 Employee Empowerment with Self-Service
Empower your workforce with real-time access to their timecards, hours, PTO balances, time off requests, and attendance data through TimeTrakGO's self-service features.  Accessible through our time clocks apps, web browser-based kiosk, and our mobile app for iPhone and Android, our self-service options make it easy for employees to stay on top of their time tracking and scheduling needs.
With our TimeTrakGO mobile app, you can easily configure access to self-service features while restricting time clock access, empowering your employees to take control of their work-life balance.

Simple Graphical Employee Time Cards
Reduce the burden on your HR and payroll office with Employee Self Service that is simple and easy to use. Our unique graphical employee time cards and make it easy for the employee to identity missing punches or exceptions such as absent or tardy.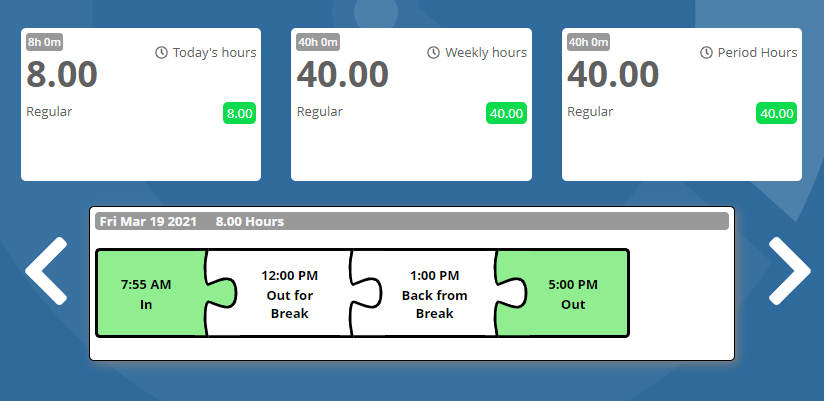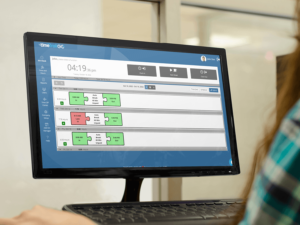 Intuitive Employee Self-Service
In today's fast-paced work environment, it's essential to have time clock software that empowers employees with self-service features. A time clock system that is intuitive and easy to use can provide several benefits for both employers and employees.
Increased Efficiency
Improved Accuracy
Increased Employee Satisfaction