Time Clock For Employees Working From Home
TimeTrak offers a simple web-based employee time clock system for employees working from home called TimeTrakGO. This basic timekeeping system is the ideal solution for those companies who are in need of tracking time for remote employees, such as those working from home.
TimeTrakGO features a unique graphical employee timecard that simplifies the review and editing process. Basic scheduling is also included FREE to help reduce costly overtime. Our goal is to provide a simple employee time tracking solution that is intuitive and easy to use.
TimeTrakGO also has a quick setup wizard that will have you up and running in just minutes. Best of all, we have a 14-day FREE trial with no credit-card required
---
TimeTrakGO's Web Time Clock is a fast and simple way for your employees to clock in or out.
This is the ideal option for a workforce that has access to a computer or tablet. Employees can also view their time cards, hours, schedules and even projected hours all from within GO Clock.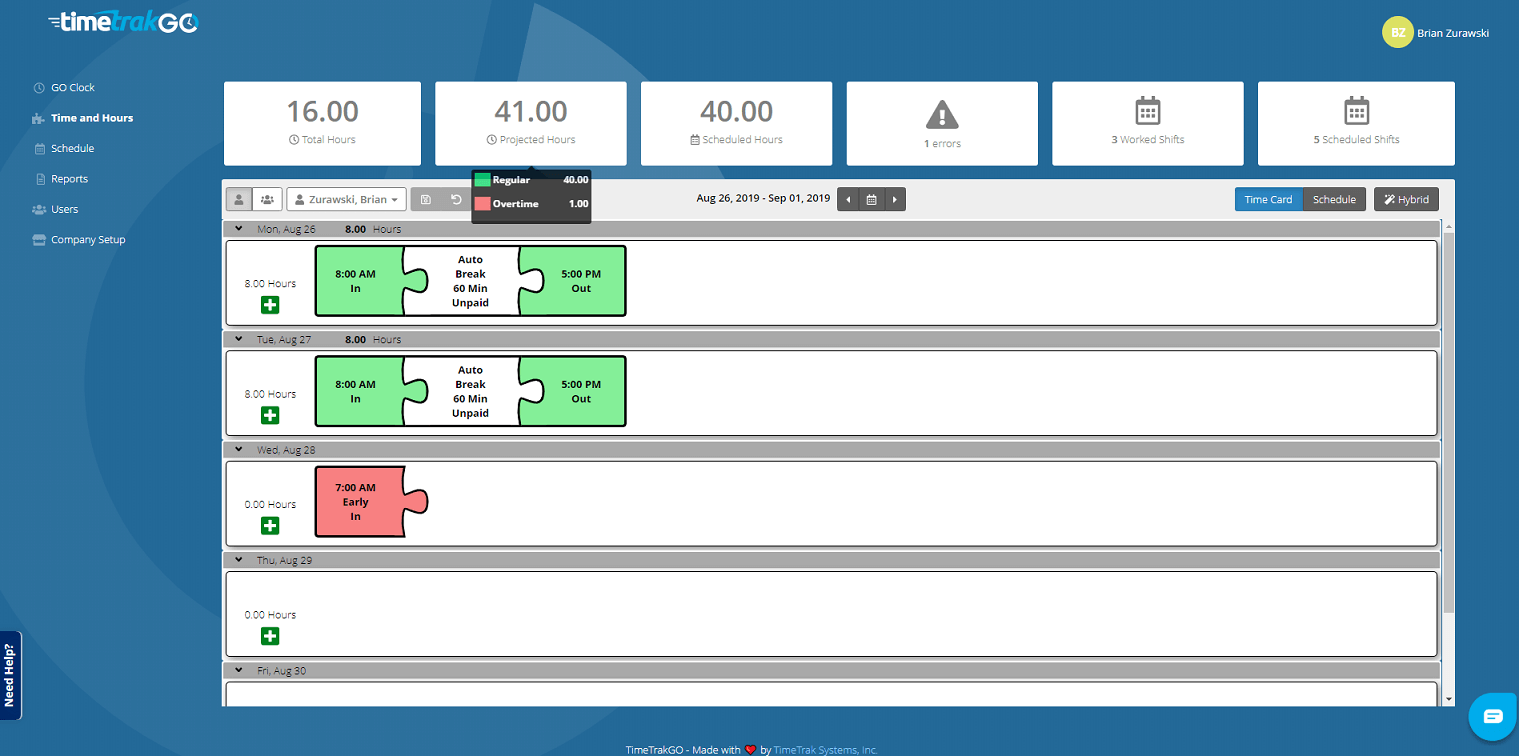 Still not sure if TimeTrakGO is a good fit for your company?
Browser-based Web Time Clock enables your staff to access the same user-configurable time clock functions you've come to expect from TimeTrak. Standard timekeeping functions such as IN, OUT and LUNCH are supported, along with a variety of labor transfer options.
Each function can have up to 9 levels of input, allowing for custom function in which employees specify the number of hours or date of the transaction.