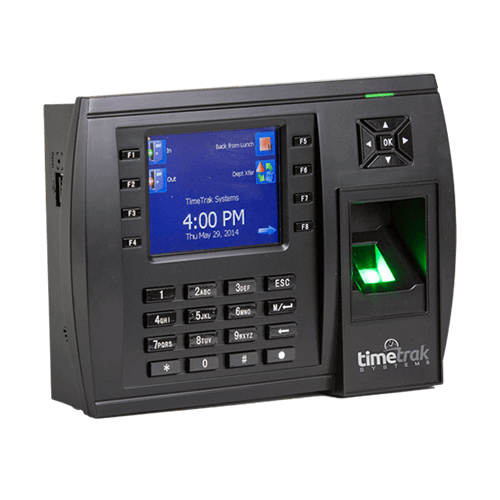 Employee Time Clocks for Small Business
TimeTrak offers several employee time clocks for your small business including Badge, Fingerprint, Mobile, and Web-based clocking. The TimeTrak System is compatible with hundreds of payroll services including ADP, Paychex, and QuickBooks to name a few.
Convenient Deployment Options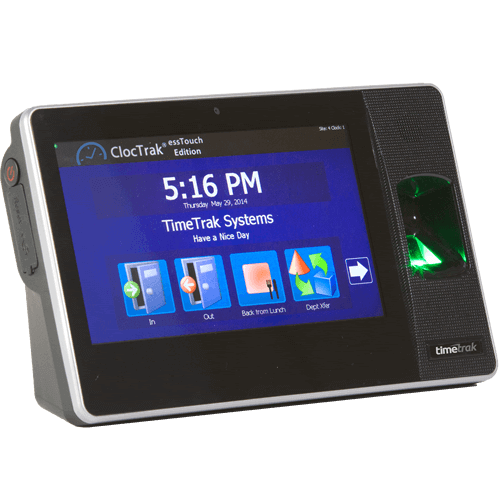 Small Business Time Clock Features
Today's time clocks are important for small business owners because they help keep accurate records while reducing costly overtime. They also protect against potential lawsuits and payroll audits. Best of all, we set it all up for you!
Reduce Costly Overtime
Improves Payroll Accuracy 
Integrates with Payroll
Mobile and Web Time Clock Options
The Virtual Web Time Clock features a modern and intuitive user interface which automatically sizes itself to the user's device, including Desktop PCs, Laptops, Tablets, and Mobile Phones. Standard timekeeping functions such as IN, OUT and LUNCH are supported, along with a variety of labor transfer options.
Clock in from a webpage
Windows PC Application
Mobile with GPS Tracking