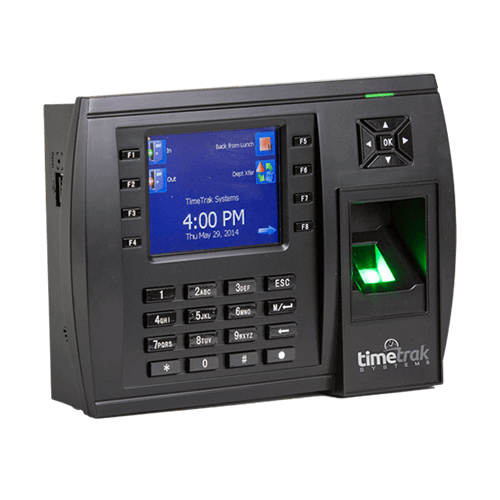 Fingerprint Time Clocks for Small Business
Looking for a reliable time clock system for your small business? TimeTrak has got you covered! Our fingerprint time clocks, along with badge, mobile, and web-based options, make time tracking easy and efficient.
Plus, our system is compatible with a wide range of payroll services, including ADP, Paychex, and QuickBooks. Upgrade your small business today with TimeTrak's time clock solutions.
Biometric Facial Recognition with a Tablet
TimeTrak offers a budget-friendly option for time clock systems with its facial recognition technology used in conjunction with an ordinary tablet, such as an iPad or Android device. This BYOD (Bring Your Own Device) approach provides an efficient and straightforward solution for employee timekeeping.
Uses an Ordinary Tablet
14-Day Free Trial
No Wait – Start using it Today!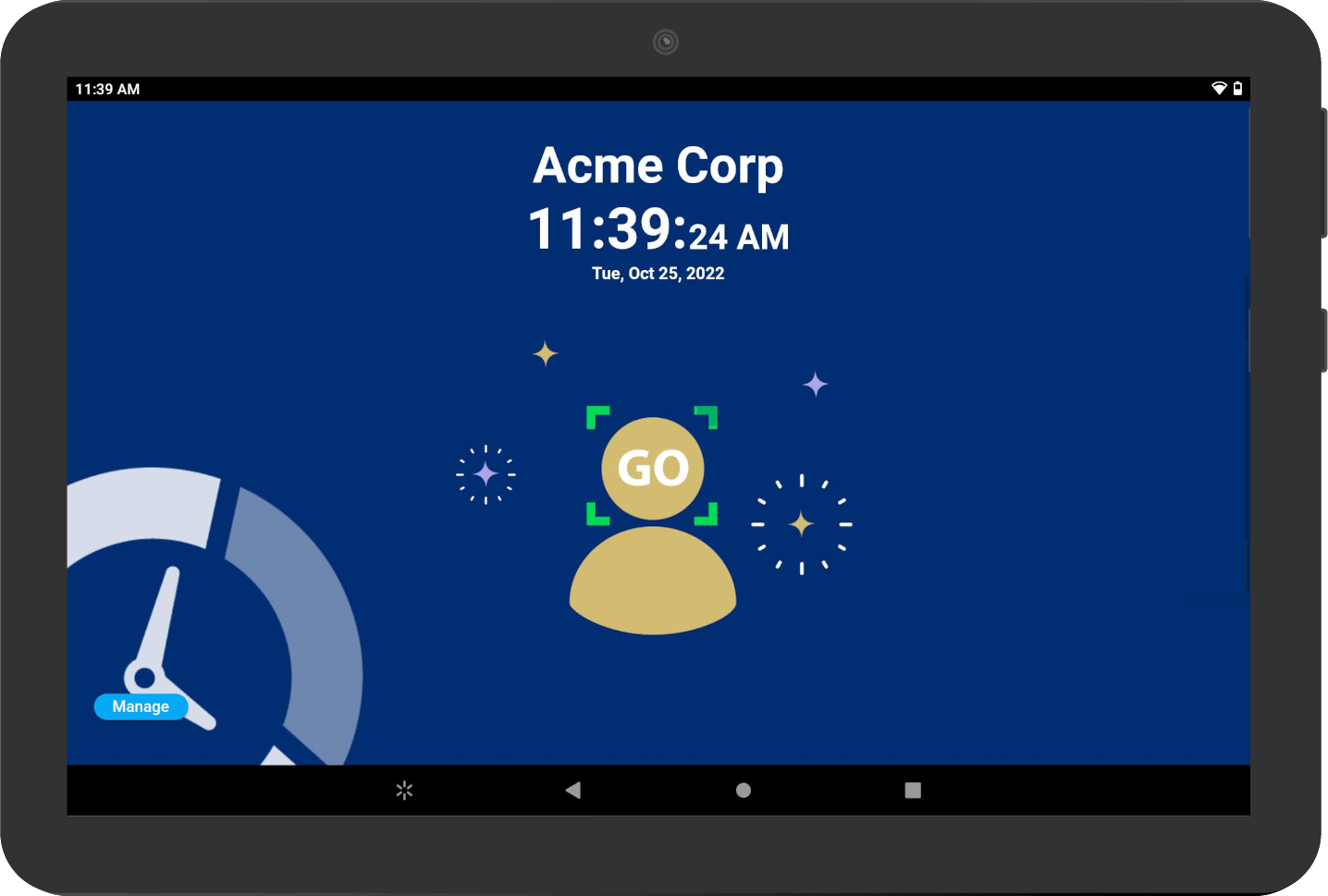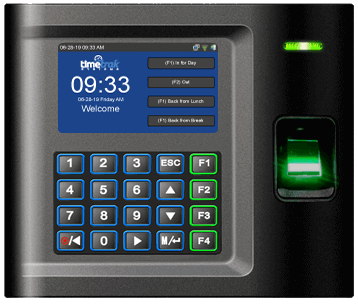 Small Business Time Clock Features
The importance of accurate time tracking for small businesses cannot be overstated. With TimeTrak's advanced time clock solutions, you can ensure accurate records, reduce costly overtime, and protect against potential lawsuits and payroll audits.
Whether you prefer a biometric option like fingerprint or facial recognition, or a more traditional option like badge or mobile clocking, we have a solution to fit your needs. And with our expert setup and support, you can be up and running in no time.
Reduce Costly Overtime
Improves Payroll Accuracy 
Integrates with Payroll
Mobile and Web Time Clock Options
The Virtual Web Time Clock features a modern and intuitive user interface which automatically sizes itself to the user's device, including Desktop PCs, Laptops, Tablets, and Mobile Phones. Standard timekeeping functions such as IN, OUT and LUNCH are supported, along with a variety of labor transfer options.
Clock in from a webpage
Windows PC Application
Mobile with GPS Tracking