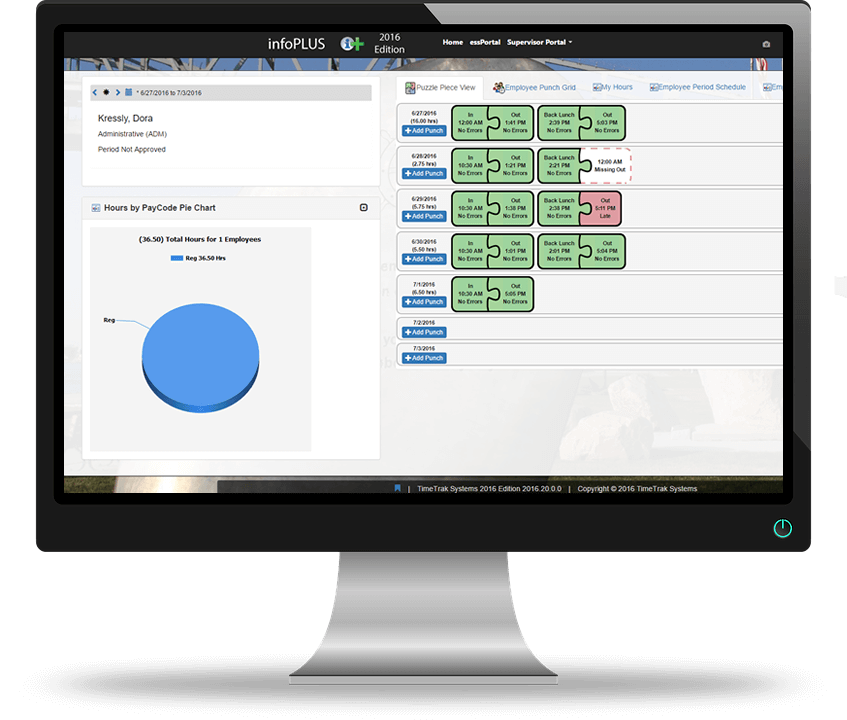 Empower your employees with Self-Service
Our employee self-service module called "infoPLUS" provides employees real-time access to information such as time cards, hours, available PTO balances, schedules, and attendance data; as well as the ability to modify time cards and schedules if permissions are given.
Employee self-service is available on some time clocks, web-portal, and our iPhone and Android mobile app.
Simple Graphical Employee Time Cards
Reduce the burden on your HR and payroll office with Employee Self Service that is simple and easy to use. Our unique graphical employee time cards and make it easy for the employee to identity missing punches or exceptions such as absent or tardy.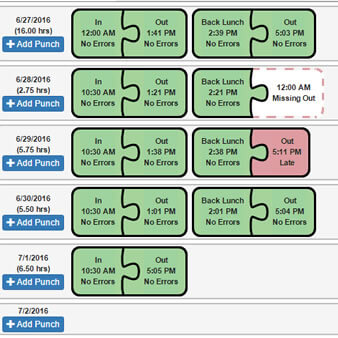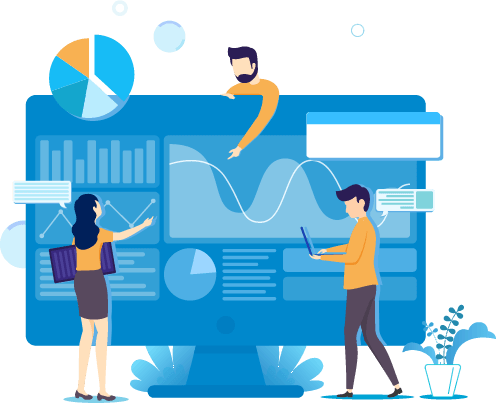 Customizable TrakIt® Design
The employee self-service module allows you to provide any KPI (Key Point of Interest) to the employee. Information such as Time Cards, Hours, Schedules, Exceptions and Attendance Points are just a few of the TrakIts available. We can even assist in creating custom TrakIts with your own KPIs for your unique needs.
Time Cards, Hours, Schedules
Exceptions such as Absence and Tardy 
PTO Balances and Detail
Flexibility Beyond Compare
TimeTrak allows you to adapt the system to your environment, your terminology, and your editing, review, and reporting processes. TimeTrak permits you to name your fields and uses those naming conventions throughout the system, on screens, and in reports.