Touchless Time Clock System
TimeTrak's touchless employee time clock options, such as the Model 915 RFID proximity clock, are completely contactless and offer employees the option of selecting an RFID proximity badge or keychain fob for clocking in.
The software automatically chooses the punch type (IN, OUT, or Lunch) to ensure a completely no-touch solution. TimeTrak's software is also compatible with leading payroll services like ADP, Paychex, Quickbooks, and Sage, making it easy to integrate into your existing system.
Check out our Time Clock Hardware Finder for additional information about our sanitary touch-free time clock options.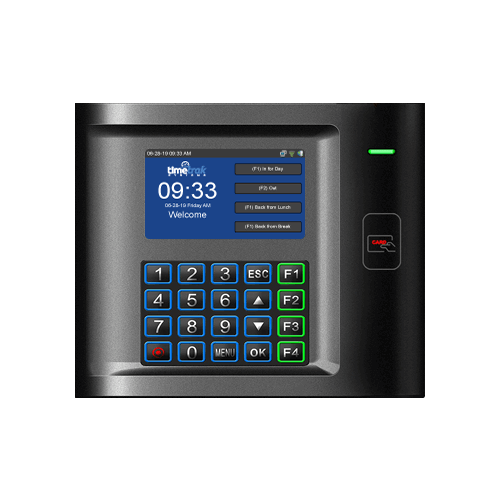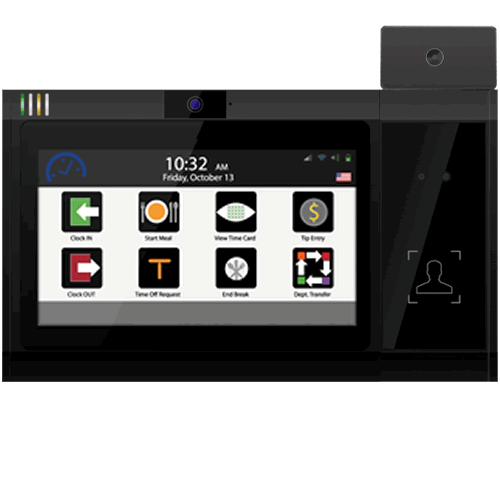 Contactless Time and Attendance
Whether your business has hourly, exempt, nonexempt, subcontracted, or temporary workers; TimeTrak has the right touchless time clocks and workforce management software to help you better manage your entire team.
Employee Time Cards, Hours, Schedules
40 built-in Exceptions such as Absent and Tardy 
Paid Time Off Request and Approval
Point System Automation
RFID Touchless Proximity Clocks
RFID Time clocks are also touchless by nature, which makes them the perfect solution in today's world.
Our RFID touchless time clock for employees will simplify the clocking process and streamline payroll for your organization.  Radio Frequency Identification or RFID is a touchless technology commonly used for security access control in buildings and employee time clocks. RFID involves automatically identifying objects through low-power radio waves. This touchless technology exists as either a card-card style badge or proximity keyfobs as seen here.
The best thing about RFID is there are no moving parts to wear out!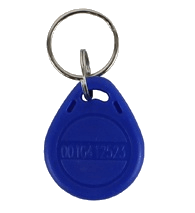 See what TimeTrak Touchless Options can do for you!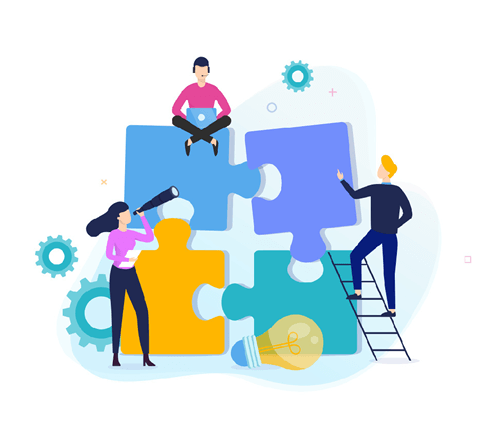 Step 1
Explore all the TimeTrak has to offer
From a stand-alone time clock system to an Enterprise Time and Attendance solution, our suite of fully integrated products will help streamline your payroll process.
Step 2
Call or email to schedule your FREE consultation
For over forty years TimeTrak Systems has been developing, installing & supporting labor management solutions for businesses of all shapes and sizes. From manufacturing to healthcare we have seen it all.
Our enterprise software is capable of handling even the most complicated rules for overtime, shift differential, holiday premiums, and more. Contact us today for a FREE consultation or speak with one of our account managers to schedule a demo.
Call 888-484-6387, email sales@timetrak.com, or click the button below.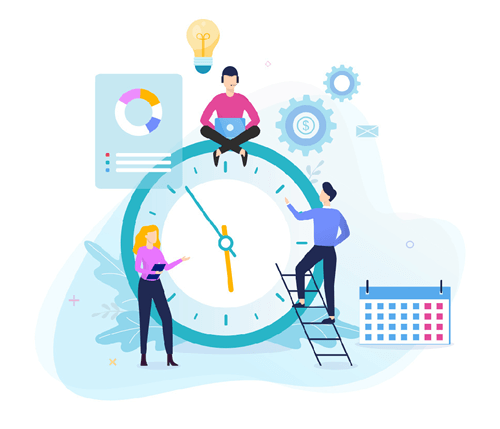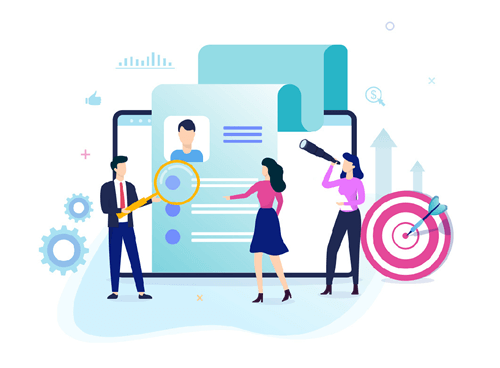 Every system comes with professional implementation services to ensure a smooth transition to TimeTrak. Our implementation specialists will work with you and your team to get your system up and going quickly.