Timesheet Software for Small Business
TimeTrak's timesheet software for small businesses is designed to meet the unique needs of your company. With our graphical employee time cards, you can easily identify missing punches or exceptions like absences or tardiness. As a small business owner, you are responsible for the financial health of your company, and accurate payroll is critical.
TimeTrak makes payroll processing a breeze, saving you time and money each pay period. Let us help you streamline your business processes today.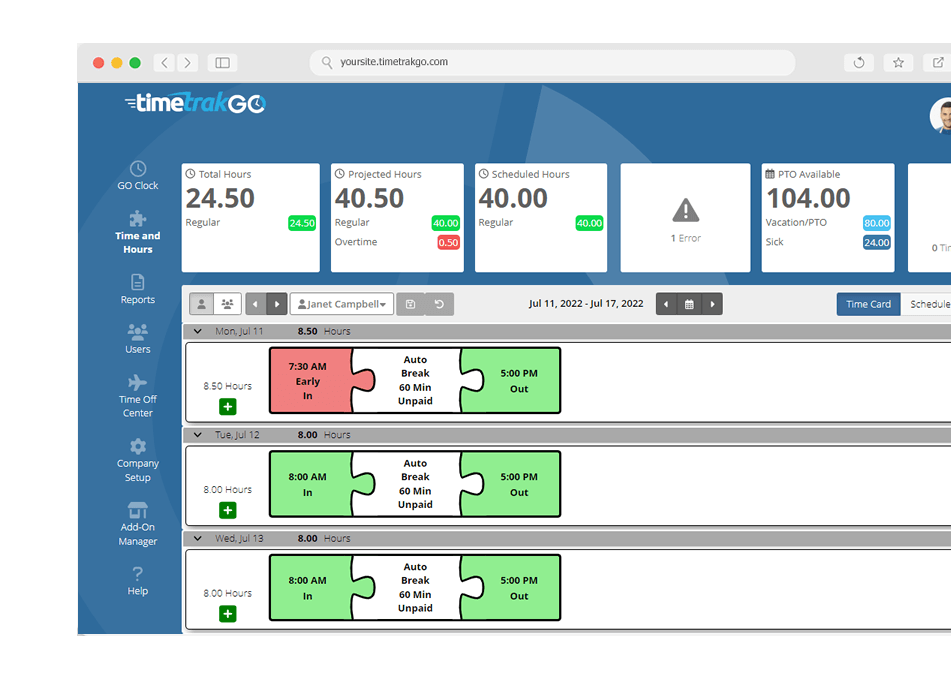 Employee Timesheets made EASY!
Looking for an easy and efficient way to manage your small business's timesheets? TimeTrak has got you covered with our 100% web-based design that comes with a 14-day FREE trial and an automated signup process that will have your team up and running in just minutes.
Our system is tailored to meet the needs of small businesses, allowing you to effortlessly track employee time, manage payroll, and ensure accurate record-keeping. Give TimeTrak a try and see the difference it can make for your business!
Basic Time Clock Functions including In, Out, Lunches\Breaks
Quick-Start Wizard
Ideal For a Small Office \ or Basic Needs
Small Business Timesheet Software
Not Convinced? TimeTrakGO is how timekeeping should be. Gone are the days of complicated software or manual paper time cards. We reinvented timekeeping with unique graphical timesheets that are simple and easy to use.
Online Employee Timesheets
Basic Scheduling 
Projected Hours (Helps with monitoring overtime)
Start Saving Time and Money Today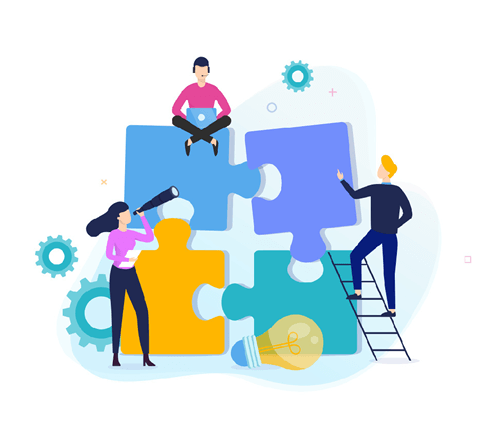 Step 1
Start your 14-day Free Trial
Creating a new account is super simple and can be done in just a few minutes! Once your system is ready, log in and answer a few quick timekeeping questions. Support is included FREE and we're here to help if you need setup assistance.
Don't worry, we have a "Bulk Add" feature to help you save even more time getting the system up and going. Employees can be invited to TimeTrakGO automatically by email or if you prefer to use the time clock kiosk, they can create their own PIN number later.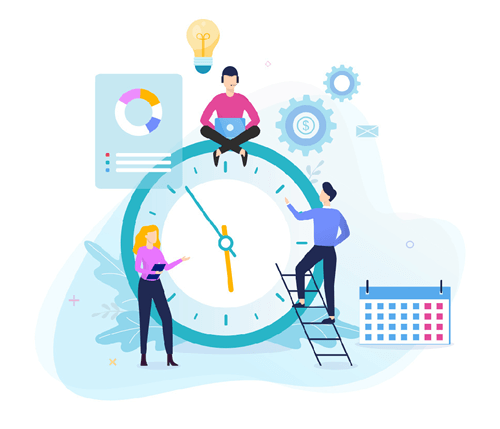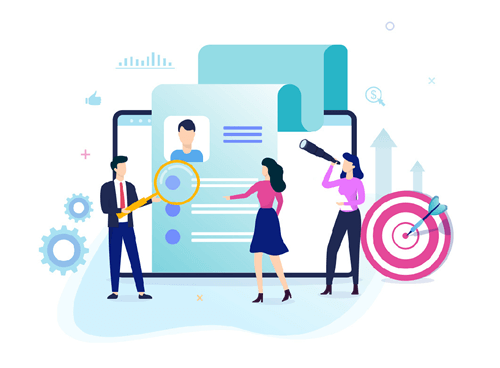 Say goodbye to messy hand-written timesheets or complicated time cards. This innovative approach to employee time tracking helps you visualize the work-week like no other timekeeping system can.