Best Time Clock for Small Business?
If you're looking for the best employee time clock system for your small business this article will highlight some of the most important and useful features of such software. First and most importantly is to decide on what method of clocking in and out is going to be best for your business. Options include clocking in from a computer, mobile app, virtual time clock Kiosk, and even physical time clocks such as fingerprint or facial recognition devices.
Computer Log In Option = This option is ideal for a small office such as a small medical or dental office, law firm, or any work-from-home situation where every employee has their own computer.
Mobile App = This time clock option is best for mobile a mobile workforce such as service industries including HVAC, plumbing, fire restoration, electrical, or any other industry that requires employees to start their day in the field.
Time Clock Kiosk = This employee time clock option works best for any business that does not want the expense of a physical time clock.  Virtual time clocks turn any computer or tablet into a time clock device.
Physical Clocks such as fingerprint =  Time Clocks that use biometric technology are often best in large manufacturing facilities or in those situations where trust is a concern. However, biometric time clocks are not without fault.  Employees can often feel slighted when management brings in such devices.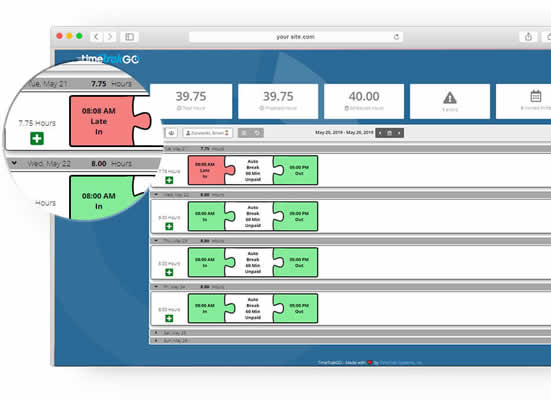 Simple and Intuitive Design
Another key feature in the search for the best time clock for your small business is the ease of use. Many small businesses do not have a dedicated payroll person.  This means that the responsibility for timely and accurate payroll often lands on the owner or the office manager. Look for a system that is easy to understand and doesn't consume your valuable time. Below are a few key points to look for.
Easy to Understand (Not everyone is a rocket scientist)
Quick Start-Up (Shouldn't take weeks to start to use)
Fast to Payroll (Getting your reports should take just seconds)
Lastly, another key feature to look for in your hunt for the perfect time clock system is flexibility. For example, if the needs of your small business evolve, your time clock software should be able to adapt.  Just look back a few years ago at the start of the pandemic, many employees started working from home.  Companies that had a physical time clock were no longer able to keep track of their remote employee hours. Below are a few features that you may not need today, but future needs may require.
PTO Tracking
Vacation Request and Approval 
Multiple Time Clock Options
Geofence Features
Automatic Paid Holidays

TimeTrakGO - Simply Better!
At TimeTrak we created our online time clock for small businesses with YOU in mind. Every small business owner has the responsibility of accurate pay for hours worked. We can help ensure accurate payroll with minimal effort with our simple employee time clock software. Our unique graphical employee time cards make it easy to identify missing punches or exceptions such as absent or tardy. Start your FREE Trial today!
Start Saving Time and Money Today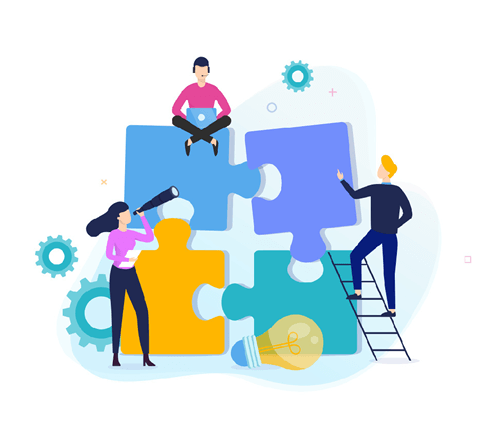 Step 1
Start your 14-day Free Trial
Creating a new account is super simple and can be done in just a few minutes! Once your system is ready, log in and answer a few quick timekeeping questions. Support is included FREE and we're here to help if you need setup assistance.
Don't worry, we have a "Bulk Add" feature to help you save even more time getting the system up and going. Employees can be invited to TimeTrakGO automatically by email or if you prefer to use the time clock kiosk, they can create their own PIN number later.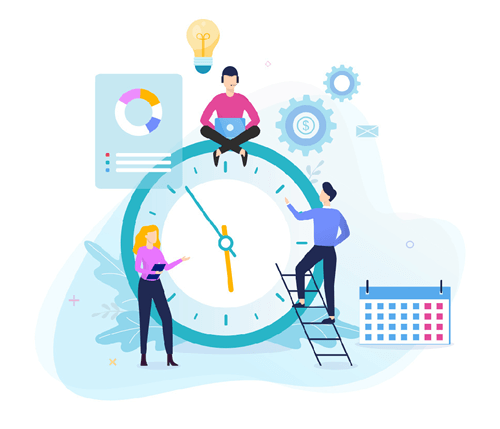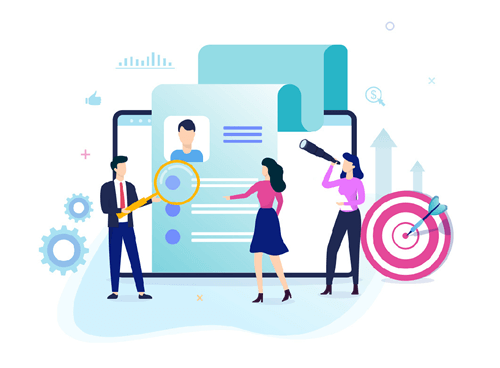 Say goodbye to messy hand-written timesheets or complicated time cards. This innovative approach to employee time tracking helps you visualize the work-week like no other timekeeping system can.