TimeTrak Cloud Time and Attendance
Supervisors and Employees can access TimeTrak in the Cloud, our On-Demand time and attendance solution which provides all the power and benefits of our Enterprise solution without the headaches associated with licensed on-premise systems. Our cloud technology provides access to all TimeTrak modules, features, and benefits. Customers eliminate the upfront purchase costs and IT infrastructure, all while speeding implementation and access to the benefits and savings.
Employees can clock in/out and perform transfers to allocate their time to proper areas, and review personal information made available by corporate – time card, schedule, hours, benefit time, etc.  Additionally, employees can request time off for review and final approval by their supervisor.
Supervisors can easily review, edit and approve employee time, activities and payable hours for transmission to payroll.  Supervisor dashboards update them on the current real time status of the employees they have responsibility for.   Reports can be automated to be delivered at desired times, or run manually at any time.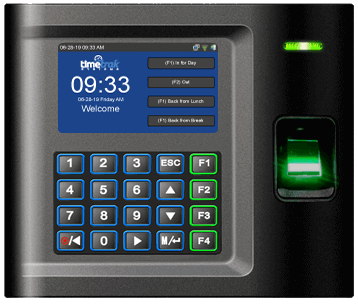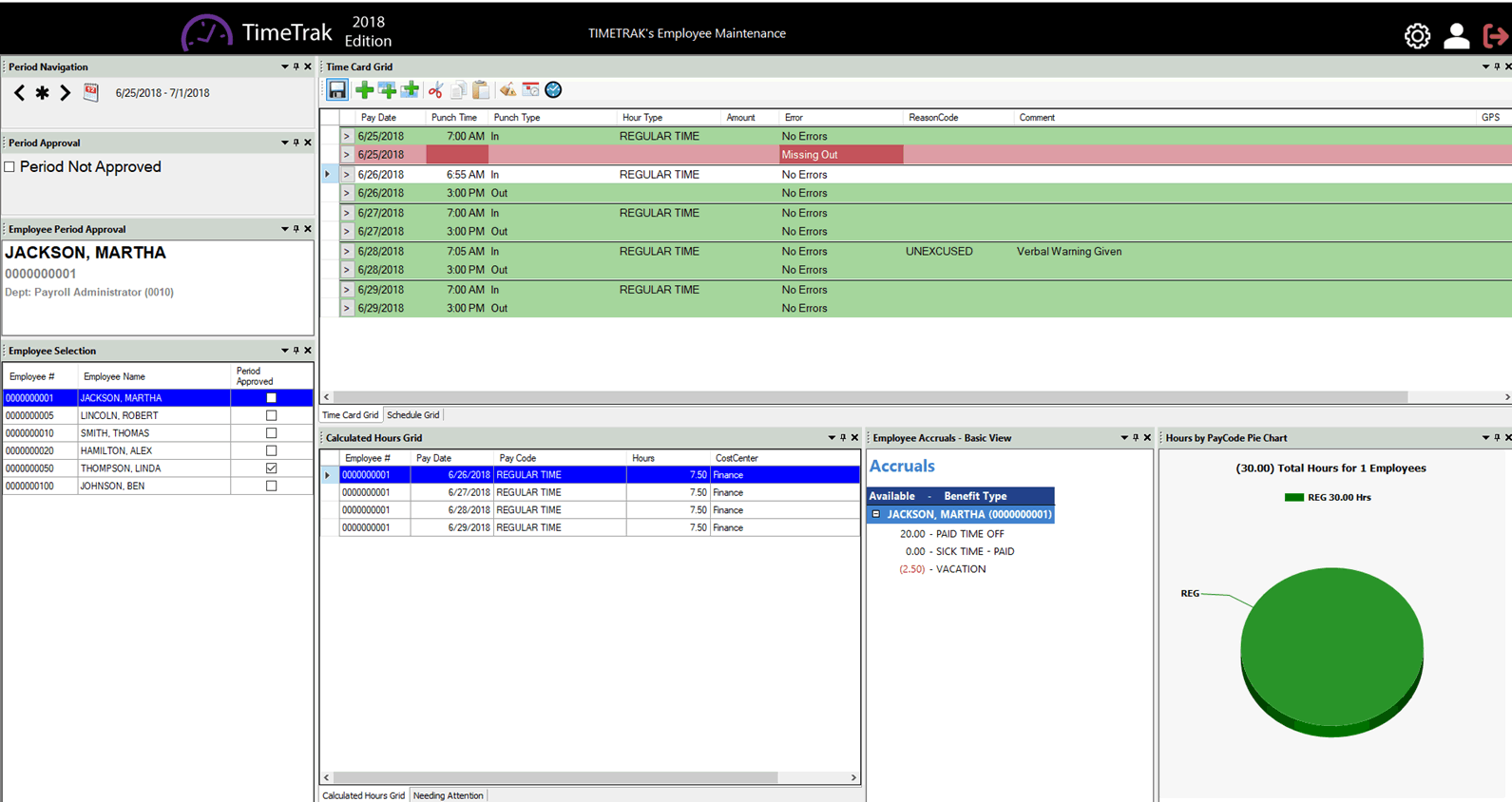 TimeTrak Cloud Time Clock Software
Now you can begin enjoying the full benefits of TimeTrak with minimal startup expenses and rapid implementation.  TimeTrak's cloud-hosted solution permits you to outsource your employee Time & Attendance and Labor Management needs, permitting you to focus on your core business.  You avoid the problems and expense of maintaining network infrastructure and the required IT support. Secure and redundant off-site servers host your TimeTrak software and data making them available 24/7/365.  Free software upgrades are automatically administered.  One monthly fee provides access to the vast benefits available from a TimeTrak system.
The On-Demand "Pay as You Go" monthly program fee includes unlimited use of your TimeTrak software – no concurrent user restrictions, and no additional monthly charges for history, time card review, employee self-service module, or hundreds of existing payroll interfaces.. TimeTrak provides secure access to your software and data with state of the art encryption and firewall protection.
Benefits of Cloud Hosted Time & Attendance
Low Monthly Cost, No Large Capital Investments – "Pay As You Go"
Nominal Startup Expense
No Long-Term Obligation – a Monthly Subscription Service
Easy Commitment to Get Started with a Low-Risk Solution
Rapid Implementation
No Need for Costly IT Infrastructure, Resources or Personnel
Frees You to Focus on Your Core Business Needs and Promotion
No Hidden Fees or Costs – Upgrades are Free and Automatic
Immediate Return on Investment – Savings Often Occur in the First Month of Use
Near Instantaneous Access to the Cost Savings and Benefits of a Full-Featured Time & Attendance/Labor Management System
Consistent and Accurate Application of Your Payroll Policies
Cuts Your Editing Time in Half when Compared with Other Automated Systems
Employee Empowerment, Balanced with Supervisor Review and Approval
Time-Saving Solutions for Hourly and Salaried Employees All in One System
Adapt TimeTrak to Your Needs, Not Your Needs to TimeTrak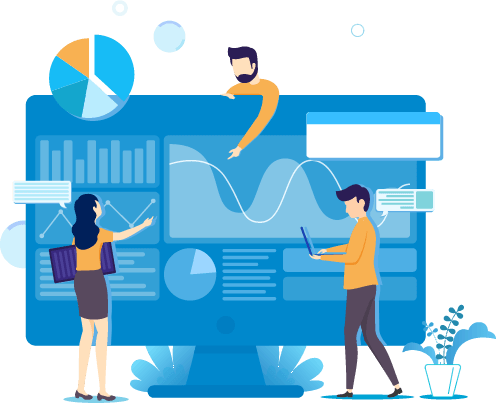 Cloud Time and Attendance Costs
Monthly Charge:
Low Monthly Fee per Active Employee / Minimum $50.00 per Month (inactive employees' data can be maintained in the system at no additional charge for accurate historical reporting, or even the return of an employee who can then be switched back to active status).  Charge includes unlimited use of the software 24/7/365 and phone/web support during normal business hours.  24/7/365 support available at additional cost.
Setup / Licensing Charge:
One-Time Setup & Licensing Fee Dependent on Complexity of Payrules / Minimum $500 – charge includes licensing costs as well as setup of organization payrules and initial training.  Further training, payrule fine tuning and adjustments are provided as part of the standard monthly program cost for software and support.

Cloud Data Collection / Clock Program
TimeTrak In The Cloud program includes free use of the Web Time Clock, your on-screen time clock for employee punch in, punch out, transfers, and employee self-service. Should you desire to have a hardware clock for data collection the hardware clock program is detailed below.
Monthly Charge
Time Clocks / Data Collection
$ 40 ea.
PROX915-125-Wi-Fi / Ethernet / PIN / 125Khz Prox Included
$ 45 ea.
BIO915-125-Wi-Fi / Ethernet / PIN / Fingerprint / 125Khz Prox Included
$ 50 ea.
BIO915-HID-Wi-Fi / Ethernet / PIN / Fingerprint / HID Prox Included
$ 50 ea.
Barcode-915-Wi-Fi / Ethernet / PIN / Barcode Included
$ 50 ea.
Magnetic-915-Wi-Fi / Ethernet / PIN / Magnetic Included

---

$ 75 ea.
essInfoTouch-125-Ethernet 7" Touchscreen 125Khz Prox & Camera (Advanced Features)
$ 85 ea.
essInfoTouch Fingerprint-Ethernet Fingerprint 7" Touchscreen 125Khz Prox & Camera (Advanced Features)
$ 85 ea.
essInfoTouch-HID-Ethernet 7" Touchscreen HID Prox & Camera (Advanced Features)
$ 95 ea.
essInfoTouch-HID+Fingerprint-Ethernet Fingerprint 7" Touchscreen HID Prox & Camera (Advanced Features)

---

$ 110 ea.
HP-1000E-XL-Ethernet Biometric – 100 Hand Scans Supported (memory not upgradeable)
$ 130 ea.
HP-2000E-XL-Ethernet Biometric – 512 Hand Scans Supported (memory not upgradeable)
$ 150 ea.
HP-3000E-XL-Ethernet Biometric – 530 Hand Scans Supported (memory upgrades available)

---

$ 0.05/txt
TimeTrak Text Message-transact using ordinary SMS text messages ($10 min per month)
Monthly Clock Charge Includes:
a clock (new or re-conditioned) provided by TimeTrak
free clock replacement service (new or re-conditioned) – UPS Ground One Way
*limited vandalism coverage
* – "limited vandalism coverage" includes non-abusive undisputed free replacement clocks.
Charge covers the UPS ground shipping charge to the customer; the customer covers the shipping charge to return the defective clock to us.    Upon a clock failure, customers can immediately begin using the free ClocTrak software clock on-screen for their employees to use for punching in and out until the replacement clock arrives. Customers can opt for faster shipping methods at additional expense.