Time Tracking Software
TimeTrak recognizes the workplace is a continually changing landscape with mobile employees,  4 day work weeks, flexible hours, shared jobs and more — requiring unique and convenient methods for all employees and managers to interact with their Time Tracking Software.
Our Employee Time Tracking Software can be set up with a mix of different technologies such as SMS Texting, iPhone and Android apps with GPS, PIN Entry Terminals, Barcode Badges, RFID Proximity Badges, and even biometric identification using fingerprints.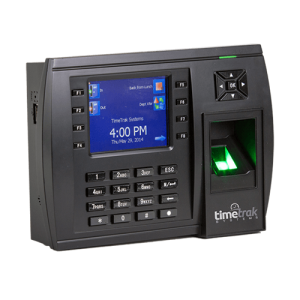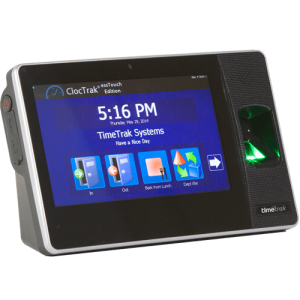 ---
The Web Time Clock software turns any computer with access to the TimeTrak server into a sophisticated data collection system.
The DOL changes raised the FLSA threshold for exempt status from $23,660 per year ($455 per week) to $47,476 per year ($913 per week) for the executive, administrative, and professional (white collar) exemptions.
The Web Time Clock functionality allows you to better track these once-salaried employees as hourly.
Browser-based Web Time Clock enables your staff to access the same user-configurable time clock functions you've come to expect from TimeTrak. Standard timekeeping functions such as IN, OUT and LUNCH are supported, along with a variety of labor transfer options.
Each function can have up to 9 levels of input, allowing for custom function in which employees specify the number of hours or date of the transaction.
For over thirty-five years TimeTrak Systems has been developing, installing & supporting labor management solutions for businesses of all sizes and industries. TimeTrak provides integrated hardware and software solutions for time & attendance, labor distribution, employee scheduling & human resources.