TimeTrak is
incredibly
especially
extremely
easy for supervisors to use. The review, editing and approval process couldn't be simpler.
At TimeTrak, we are reinventing the time keeping process. Now you have complete control over the information you need, when you need it. Users are encouraged to design a workspace that meets their needs by using a simple drag and drop interface, virtually eliminating unnecessary screens and mouse clicks.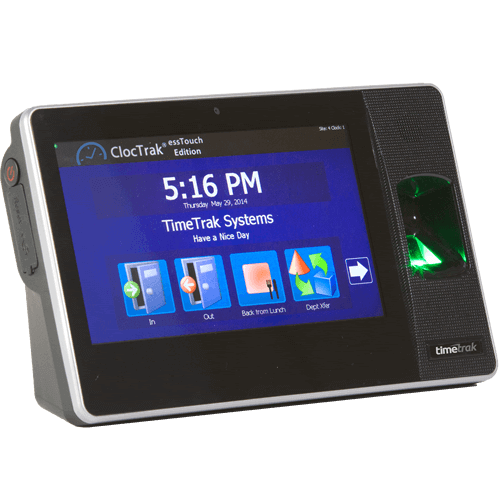 Collect

Review

Approve
Convenient Deployment Options
and more...
For over thirty-five years TimeTrak Systems has been developing, installing & supporting labor management solutions for businesses of all sizes and industries. TimeTrak provides integrated hardware and software solutions for time & attendance, labor distribution, employee scheduling & human resources.
TimeTrak allows you to adapt the system to your environment, your terminology, and your editing, review, and reporting processes. TimeTrak permits you to name your fields and uses those naming conventions throughout the system, on screens, and in reports.
With a SQL back end, SSRS integration, and dockable user interfaces, the software is robust, feature-rich, and user-friendly.
---
See What TimeTrak Systems Can Do for You
---
We're not the only ones happy
about TimeTrak...
Meet some of our customers.