Time and Attendance
Delivering exceptional customer experiences through intuitive solutions
TimeTrak helps you automate your scheduling, data collection, exception tracking, calculation of hours, review, editing and approval to facilitate quick transfer of accurate hours to payroll, providing maximum productivity by eliminating unnecessary keystrokes, searches, and tedious work. Built-in parameterization allows users to establish pay rules quickly, making it easy to adapt TimeTrak to your needs, not your needs to TimeTrak.
Whether employees are salaried or hourly, TimeTrak speeds a supervisor through timecard/timesheet editing with a unique method of Global Time Card Management, offering quick-edit one-click solutions where appropriate. Move to a truly paperless system, or if desired use a hybrid of paperless and paper for those more comfortable working on paper.
TimeTrak is the safe clear choice for companies looking to reduce unproductive work, providing the best return (and protection) on your investment.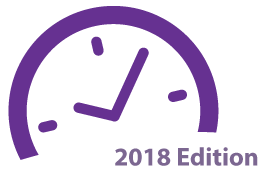 ---
TimeTrak is one of the most mature and stable time and attendance systems on the market. Having the benefit of over 35 years of industry expertise and experience, TimeTrak's pay rule parameters support the widest variety of timekeeping pay policies and work rules — WITHOUT EXPENSIVE CUSTOM PROGRAMMING!
Electronic Sign-Off provides a truly paperless system requiring no distribution or collection of reports.
We provide over one hundred standard interfaces to/from Human Resource, payroll, and scheduling systems such as ADP PC Payroll, HRizon, ABRA, Lawson, PeopleSoft, PayChex and more. Even if we don't have one on file for your system, we can quote a custom interface based on your specification or take advantage of TimeTrak's data integration manager and build your own custom export.
For over thirty-five years TimeTrak Systems has been developing, installing & supporting labor management solutions for businesses of all sizes and industries. TimeTrak provides integrated hardware and software solutions for time & attendance, labor distribution, employee scheduling & human resources.