Clock IN Machine with Fingerprints
TimeTrak offers a variety of employee time clock machines with fingerprint verification that are compatible with hundreds of payroll services including ADP, Paychex, Sage, and QuickBooks to name a few.
Time clock machines with fingerprint scanners not only prevent "buddy punching" but can save your business time and money by eliminating costly payroll mistakes and time theft.  Today's machines are incredibly efficient at verifying fingerprints even in the case of dry, wet, cracked, or even dirty fingers.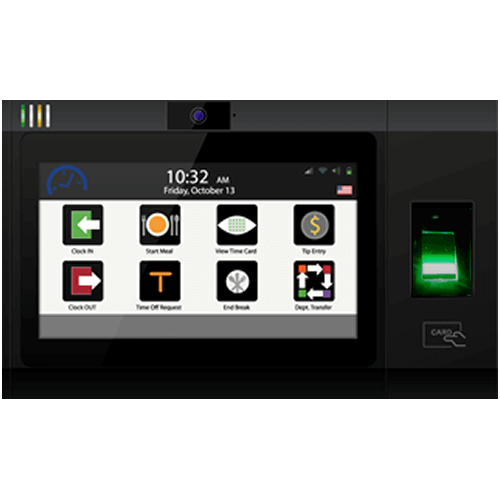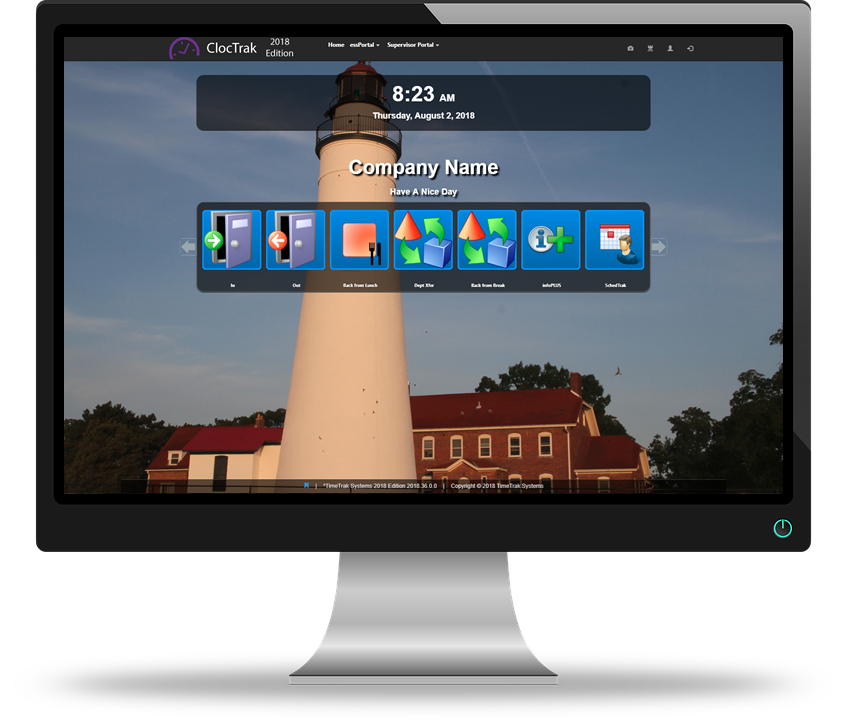 Employee Time Clock Machine
Options include a cloud-hosted solution with a low cost per employee as well as an on-premise system with No Monthly fee. The biometric time clock machine includes scheduling, exception tracking, automatically paid holidays, and numerous ad-hoc reports.
Timecards, Hours, Schedules
Vacation Requests and Approvals
Department and Job Transfers
Timely and Accurate Timesheets
The TimeTrak software integrates directly with your Payroll Solution. All payable hours will be fed directly to the QuickBooks timesheet module, which means no more manual data entry!
With TimeTrak you'll get timely and accurate employee timesheets and great customer service. TimeTrak's time and attendance software is a full-featured solution that can handle even the most complex pay policies. This is the ideal option for any business looking for an employee time clock machine without breaking the bank.
TimeTrak offers both cloud-hosted and on-premise solutions with no monthly fee or subscription. Call us today! (888) 4-TIMETRAK / (877-954-6135)