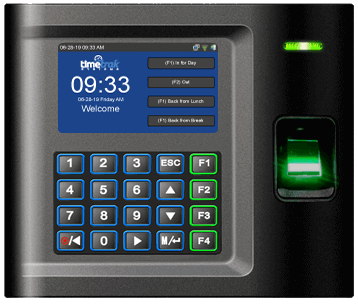 Fingerprint Scanner Time Clock
What is the Best Fingerprint Scanner Time Clock?
That answer really depends on what your specific needs may be. At TimeTrak we offer several fingerprint time clocks ranging from our simple Model 915 to our advanced essInfoTouch with a built-in camera for additional security. Another time clock option that some may feel is the best is the Biometric hand-scanner time clock that works great in manufacturing environments such as a shop or factory setting.
Advanced Biometric Time Clocks
Advanced Employee Time Clocks
Not convinced which is the Best Employee Time Clock option for your company? Check out our time clock hardware finder page to help you compare features or give us a call today at 810-984-1313, we would be happy to discuss the many features and benefits of each model we offer.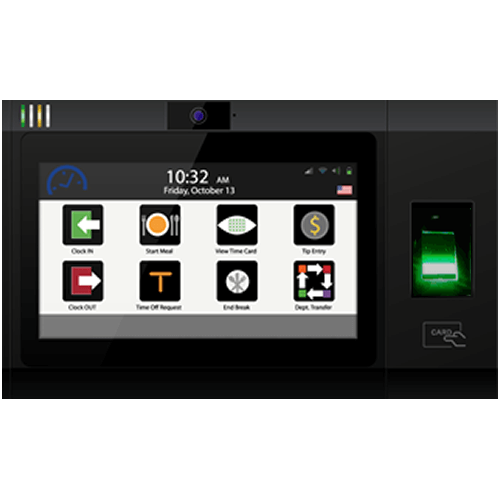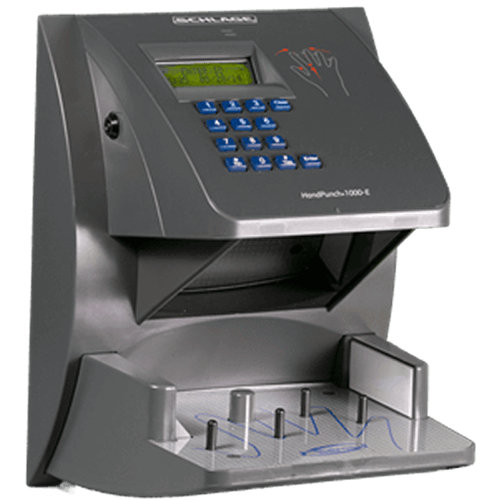 Biometrics without fingerprint scanning
Are you looking for the security of fingerprint time clocks but are worried about how they may be perceived? Or maybe you have an environment where fingerprint solutions may not be a great fit. The biometric hand-scanner works differently, it takes a 3d picture of the entire hand. This process is just as secure as a fingerprint clock and typically takes less than 1 second to verify.  
Flexibility Beyond Compare
TimeTrak allows you to adapt the system to your environment, your terminology, and your editing, review, and reporting processes. TimeTrak permits you to name your fields and uses those naming conventions throughout the system, on screens, and in reports.